I just uploaded a free easy banjo lesson for the bluegrass standard "Salty Dog Blues."
Salty Dog Blues Banjo Video.
You will only need to know a few banjo chords and banjo rolls to do this song.
The form of the song is only 8 bars in length, the chords are as follows:
|G | E | A | A|
D| D| G | G|
Notice that with the exception of the first two measures, there are two bars of each chord.
Some music theory: Beginning with the E, the chords move up in 4ths. Meaning if you count up four from E in the scale you get A, four up from A is D….and so forth.
I call this my BEAD principle, meaning, E is followed by A followed by D and so forth.
I got this principle out of the CIRCLE OF FIFTHS (See how the chords go BEAD if you travel counter clockwise around the circle.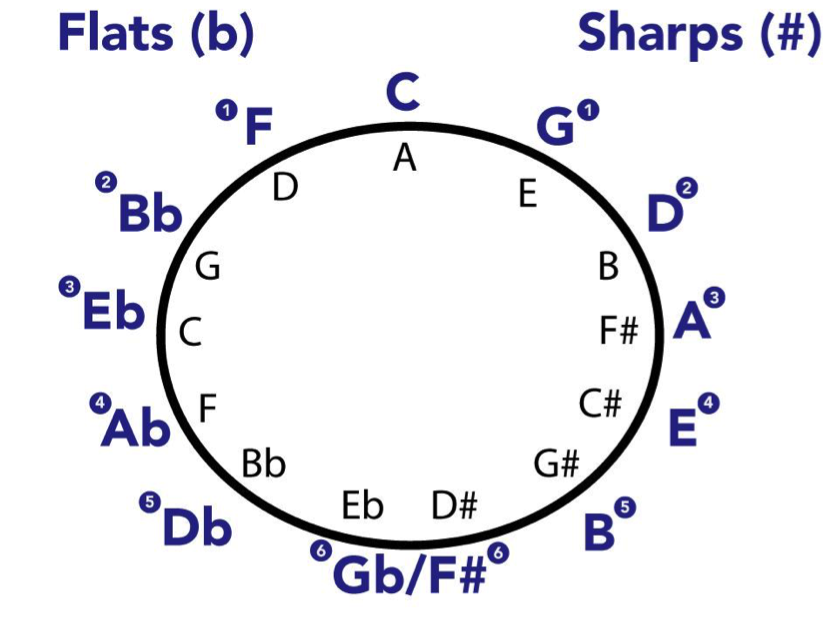 Source for Circle of fifths: https://www.musikalessons.com/blog/2017/08/circle-of-fifths/
---
Salty Dog Blues History
Salty Dog blues was an old folk songs played in the early 1900's. Early Jazz and Blues artist recorded it. It's catchy melody and funny lyrics made it memorable.
"Let me be your Salty Dog, Or I won't be your man at all, Honey let me be your salty dog."[
Earl Scruggs helped make Salty Dog Blues famous; it has since became a bluegrass jam session staple all around the world. I never get tired of playing this old song and creating variations on it.
Later I will show you how to plug in D licks each time you play through the song, stay tuned!
If you enjoyed this free bluegrass banjo lesson, I encourage you to check out my lesson on Little Maggie
https://jodyhughesmusic.com/banjo-lesson-little-maggie/
Please consider becoming a patreon at:
https://www.patreon.com/JodyHughesmusic
For a pledge of as low as $5 a month you'll get access to new videos/tabs. This goes towards helping me getting better video editing software, tech and supplies. THANK YOU!