Event and Wedding Music
Music for Wedding Ceremonies, Business Dinners, and Private Events
For over 15 years I've worked with couples providing beautiful Wedding Ceremony Music and Wedding Reception Music in the Atlanta and North Georgia Areas. In addition, I do private events and business dinners in the surrounding states of Tennessee, Alabama, North Carolina, and Florida.
There's a good chance I've worked at your wedding venue or event hall before.
What type of Wedding Music Do I provide?
Solo Acoustic Guitar
Solo Acoustic guitar is great for Wedding Ceremonies, cocktail hours, or business dinners. It's also a great live music choice for anniversary parties, birthdays, and more. Acoustic guitar blends in well for almost any circumstance.
Click on any of the Images to Play videos in Lightbox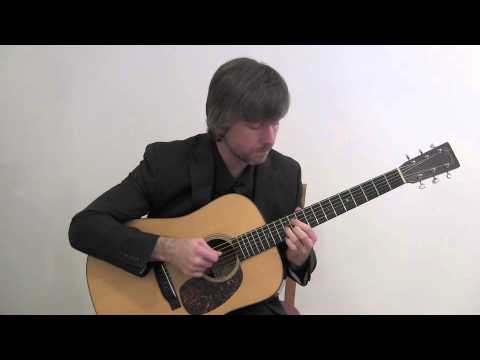 Solo Banjo
I've seen an increase in couples booking me to play solo banjo at their weddings. I've played classical, popular, and country songs during these wedding ceremonies and receptions. Banjo also is great for an upbeat business meeting as well. I do everything from bluegrass to more sophisticated sounds on the banjo.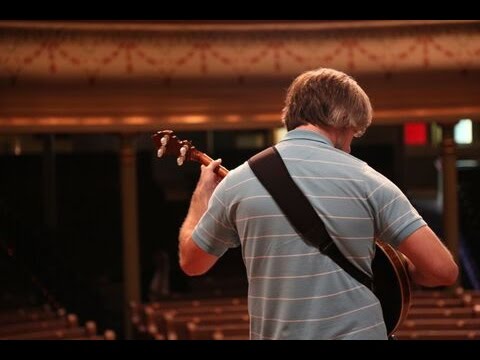 Guitar/Violin Duo
Acoustic Guitar & Violin Duo music can be anything you'd like. We do popular music, folk, and bluegrass. Sometimes you want a bit more sound than a solo artist provides without breaking the budget, this is a good choice. Duos are good for blending in without being too loud, providing a great ambiance and background that's sure to impress your friends and colleagues. Here is traditional wedding music (Canon in D) and a nice waltz.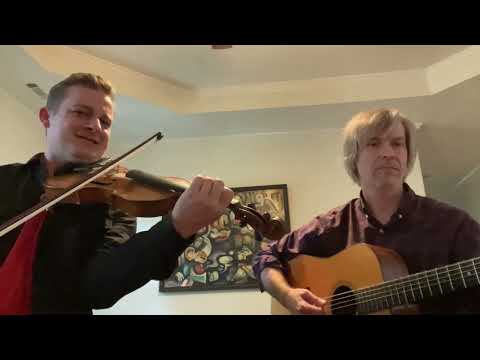 Bluegrass Trio
Looking for a bluegrass band in the Atlanta area? This would be myself on banjo/guitar + Violin + Upright Bass. We do all the bluegrass standards and favorites like Foggy Mountain Breakdown, Man of Constant Sorrow and more. At the same time, it doesn't HAVE to be bluegrass, our trio can do an evening of more popular stuff mixed in like the beatles, U2, Bob Dylan, and more. More about the
Hear what past clients have said:
You can check out my FIVE STAR reviews on GIGMASTERS, as well as some more sounds (Videos & Audios) here:
https://www.thebash.com/acoustic-guitar/jody-hughes
---
TESTIMONIALS
"We hired Jody to play guitar while our guests arrived at our wedding, to play the music during our wedding ceremony, and then to play background music during our cocktail hour. Though we did not get to personally meet Jody, I spoke with him on the phone and emailed with him back and forth. He was very responsive and communicative throughout the whole process. He was able to accommodate our song requests and played beautifully. We got numerous compliments about his playing and would recommend him for other similar situations!"
"We contracted Jody to be our ceremony musician. Jody was super easy to work with leading up to our wedding day. Because of all of the craziness of the actual day, we didn't get to meet Jody in person but our coordinator told us later that he was super professional and great to work with. Jody ability as a musician is great and the he played all of the songs we requested beautifully. We definitely recommend Jody to anyone that wants a very talented guitarist for their wedding."
Wedding & Dinner Song list
Traditional CEREMONY music
Canon In D
Prelude from Cello Suite #1 by Bach
Trumpeter's Volunteer
Jesu, Joy of Man's Desiring
Ode to Joy
Hornpipe from Water Music by Handel-Recessional
POPULAR MUSIC
The Way you Look tonight-Frank Sinatra
What a Wonderful World
I can't help falling in Love-Elvis
Annie's Song-John Denver
1000 years-Christina perri
Love-Nat King Cole
All you Need is Love-Beatles
Here, There, Everywhere-Beatles
We've Only Just begun-Carpenters
Somewhere Over the Rainbow
Stand By me
Someone to Love-Queen
Isn't She Lovely-Stevie Wonder
Crazy Little Thing Called Love-Queen
I can't Help Falling in Love-Elvis
Don't Think Twice-Bob Dylan
Take me Home Country Roads
Unchained Melody
Wonderful Tonight­ – Eric Clapton
Tears In Heaven
Faithfully­ – Journey
Open Arms – ­Journey
All of my Love-Led Zeppelin
Thank You-Led Zeppelin
Maggie-Rod Stewart
Sound of Silence
Fields of Gold-Sting
Reviews
Links to more music and REVIEWS:
Atlanta Wedding Guitar Reviews and Music
Bluegrass Band & Solo Banjo Song List
The Old Home Place
Man of Constant Sorrow
Steel Rails – ­Alison Krauss
I'll Never Love Anybody But You
Love Please Come Home
You can Have Her
When my Blue Moon Turns To Gold
The Winds are Blowing In Maggie Valley
Foggy Mountain BreakdownFoggy Mountain Special
Big Country – ­ Bela Fleck
Nine Pound Hammer
Whiskey Before Breakfast
Angeline The Baker
Rocky Top
Jerusalem Ridge
I'll Fly Away
Salt Creek
Wagon Wheel
Clinch Mountain Backstep
Ballad of Jed Clampett
Cripple Creek and many many more!
Serving the Surrounding states of North Carolina, Tennessee, Alabama, South Carolina, and Florida as well.