5-string Banjo TAB for "Banish Misfortune"
Banish Misfortune is a 48 bar jig. Each section is 8 bars and repeats twice. This tune is a bit different than your standard fiddle tune because it has THREE sections instead of only two.
This 5-string banjo arrangement is intended only for intermediate and above. It combines single-string and melodic banjo techniques.
It is NOT the exact banjo arrangement as played in the video. However, it is a new/improved version where I think the fingerings are more efficient and sound better. Why? The version in the video was somewhat improvised.
Banish Misfortune Banjo Video
Click on image to play in lightbox: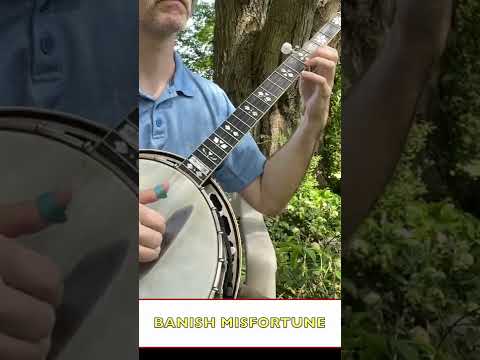 History about Banish Misfortune Tune
This website has some really interesting things about the tune. How it has shifted modalities through the years and how there exists multiple versions.
If you enjoy this you might also enjoy my
Scollay's Reel Irish Banjo Arrangement.