Today I'm going to share some clever gifts for the banjo player. Great for Holidays, Birthdays, Valentine's Day, or National Earl Scruggs Day!….okay, about that last one. Maybe that isn't a real thing, but it exists for us banjo players.
Best Gifts for a Banjo Player
A T-shirt, pick boxes, wall hangings, ties, and more banjo themed gifts to follow.
---
Banjo pick Box
Here is a neat banjo pick box shaped like a banjo.  It's just over $20.  It comes in Maple, Walnut, or Red Oak.  Dimensions are 2.5 X 6 inches.  Please take note of the dimensions, I did notice one complaint that the item was somewhat larger than they had hoped.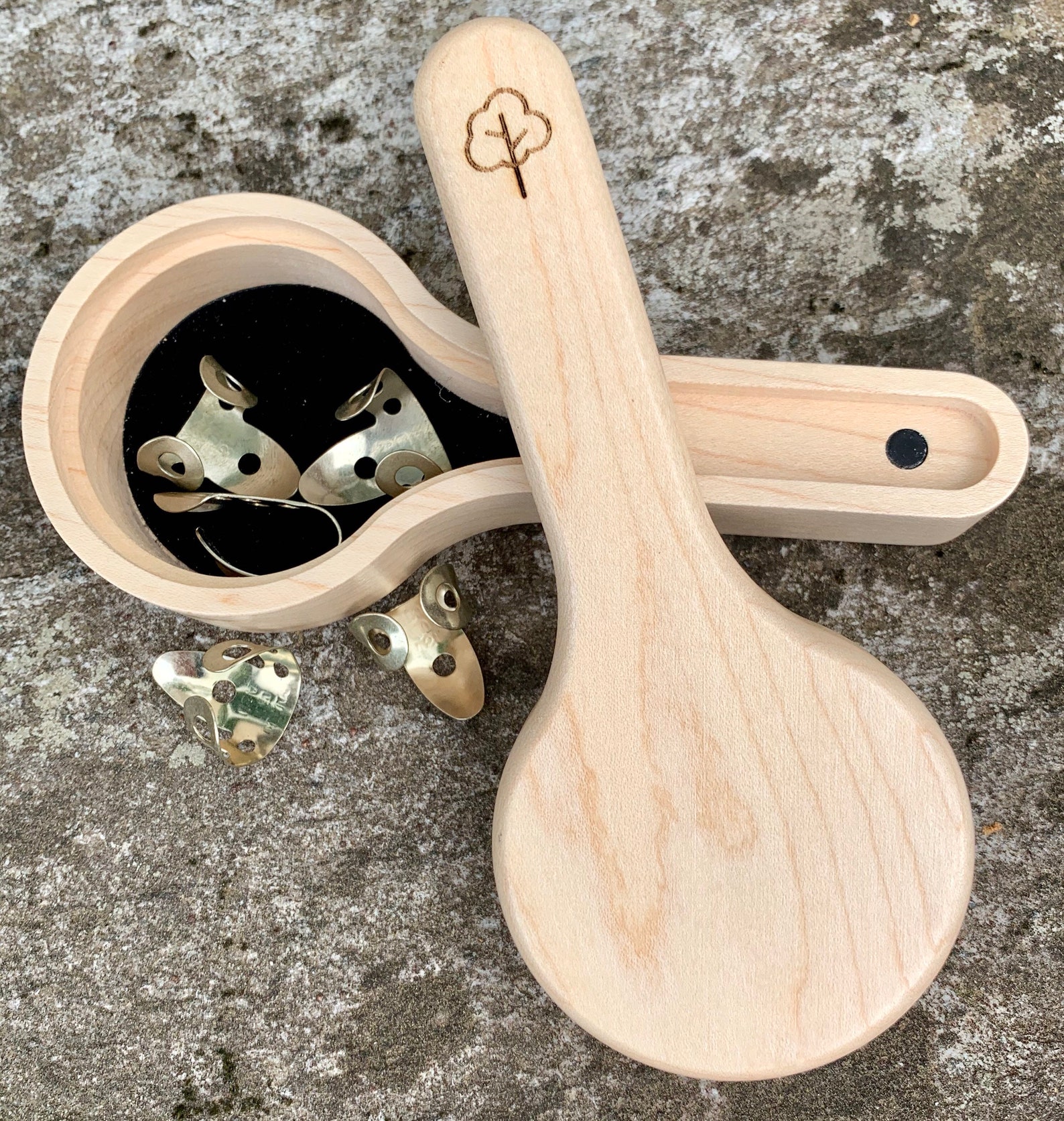 Banjo Player Music Lover Tie
Hard to go wrong with a banjo tie.  Doesn't everyone need another tie?  Almost 4000 reviews and five star ratings.  Just over $30 for this one.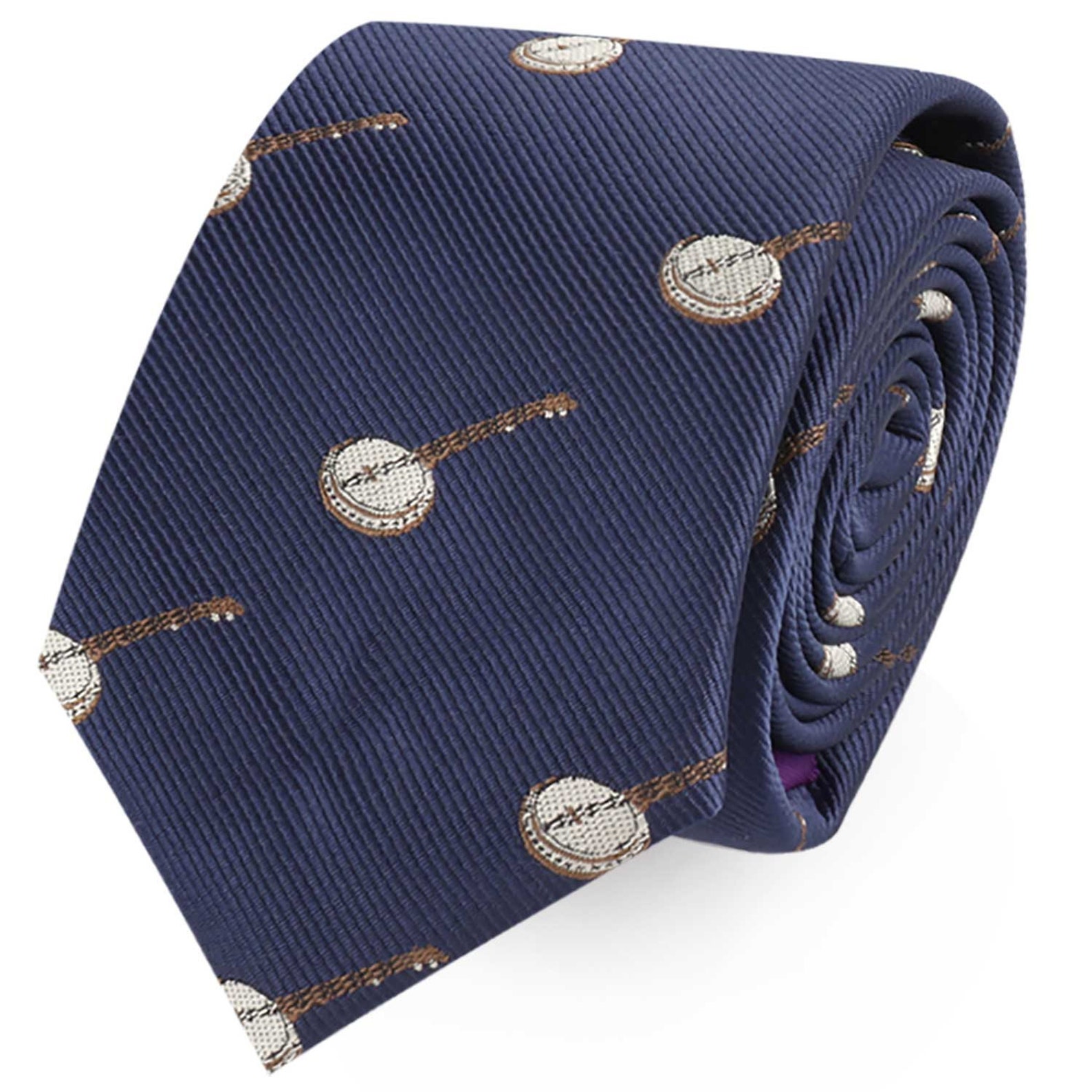 Banjo Playing Frog – Stretched on a Heavy Wood Frame-Ready to Hang
Here's a nice wall piece for your banjo lover. Sizes it comes in are 16 X 20, 18 X 24, or 28 X 36 inches. Your banjo player is sure to appreciate this one and have a ribbiting good time!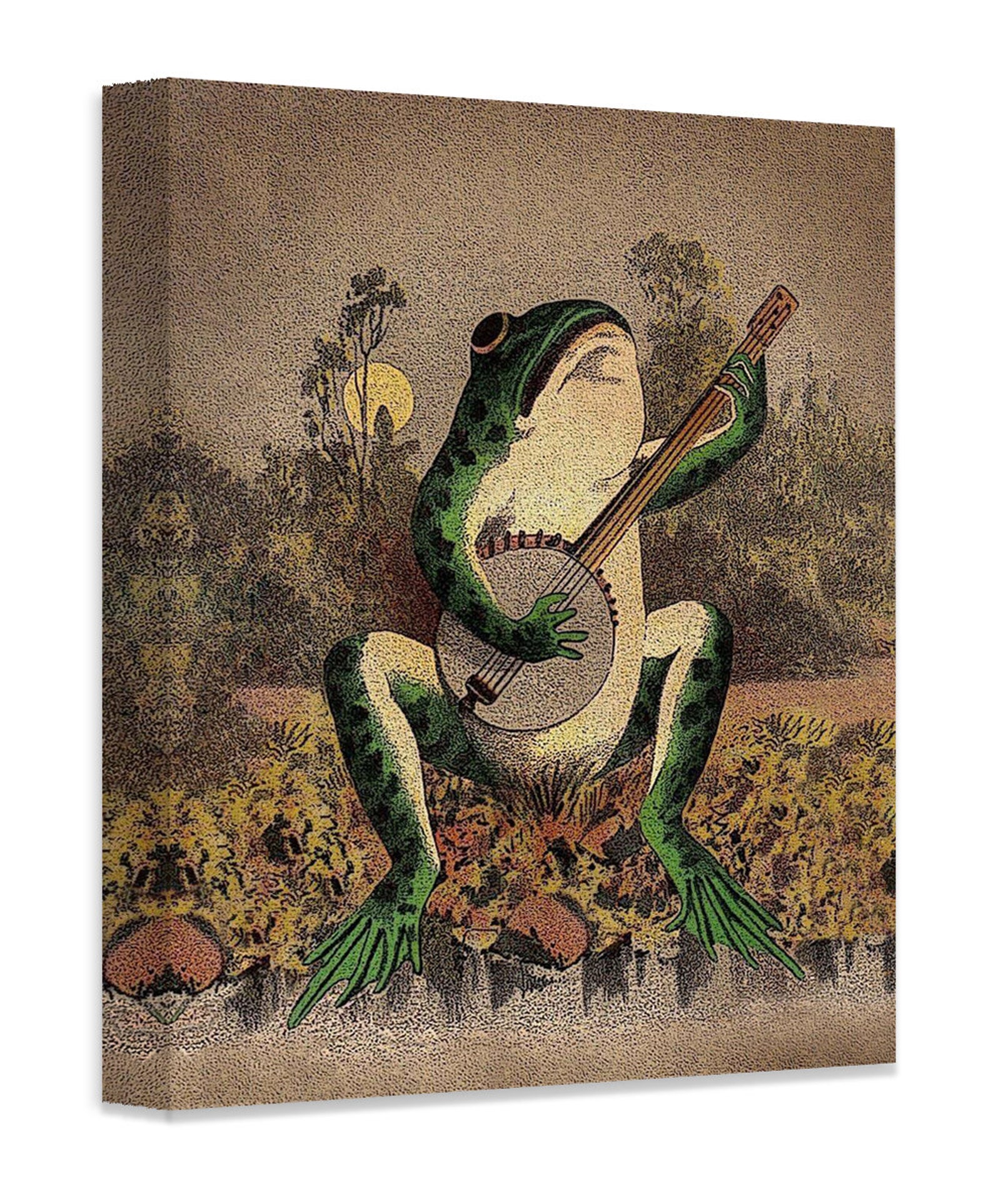 Bluegrass Banjo Masters T-shirt
Now this is one rad shirt. Earl Scruggs, Sonny, Don Reno, Ralph Stanley, and JD Crowe all on the same shirt. To top it off, it's shaped like the end of a BANJO headstock. Comes in sizes small to 2X. I may have to gift myself this banjo t-shirt.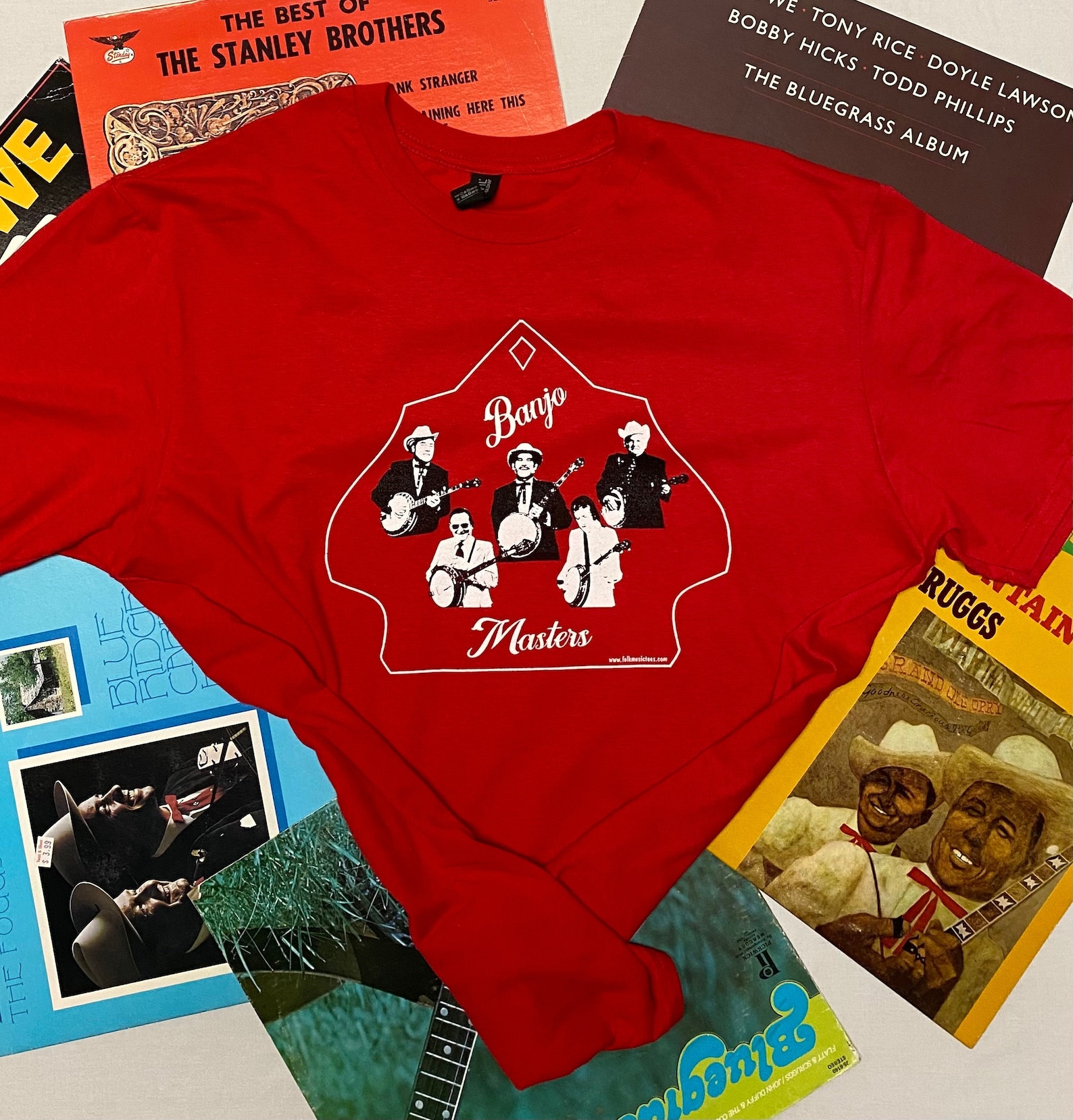 Recycled Seatbelt Banjo Strap – Hand Made To Order – Maroon, Black, Silver, Gold, Army Green, & Orange
Over 10K reviews and five star ratings, this seems to be a popular item. A nice clever idea-making a banjo strap from recycled car seatbelts.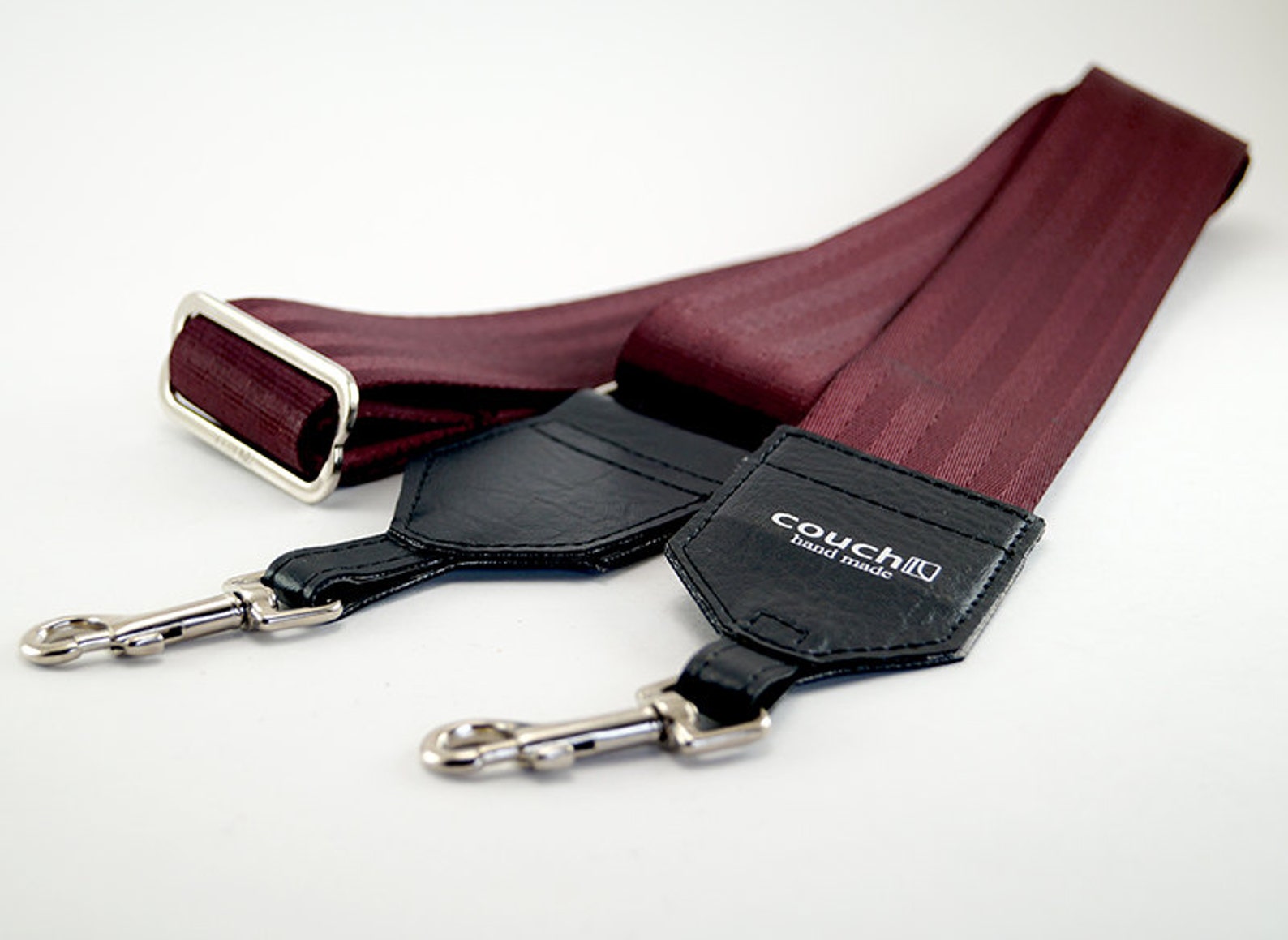 Banjo Corduroy Hat, Handmade Embroidered Corduroy Dad Cap – Multiple Colors
Here is a nice simple banjo themed gift. A corduroy hat available in four different colors.
Banjo Dog Collar
Does your dog love your banjo picking? Well get them one of these! Comes in small to XL sizes.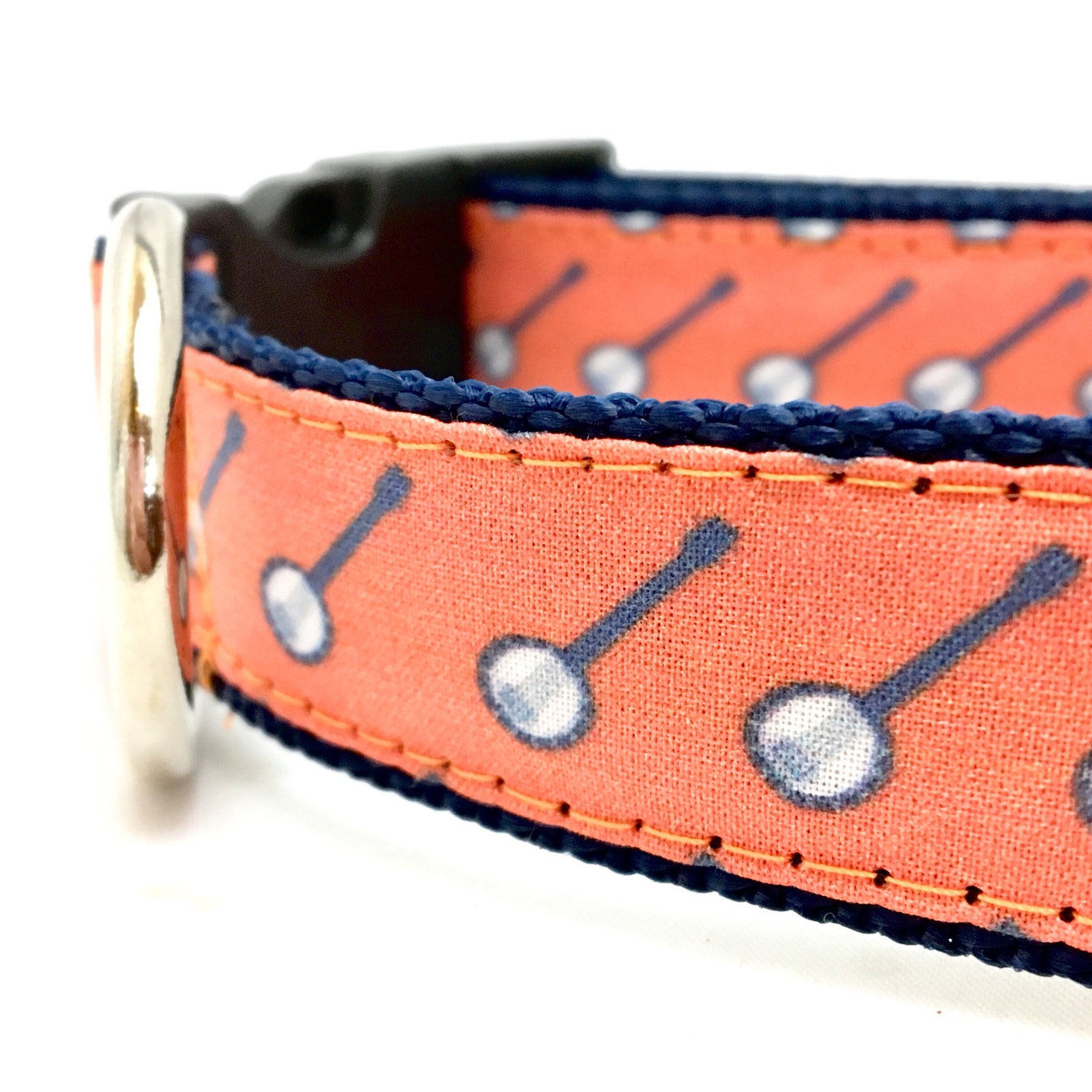 Banjo Necklace with Custom Engraved Initials, Musical Instrument Jewelry, Musician Gifts, Hand Cut Coin
Now this is a gift that is sure to turn some heads. A custom made banjo necklace made out of a coin. Almost 5,000 reviews with five star ratings, so you can buy with confidence. A great Holiday or Birthday gift for your favorite banjo player.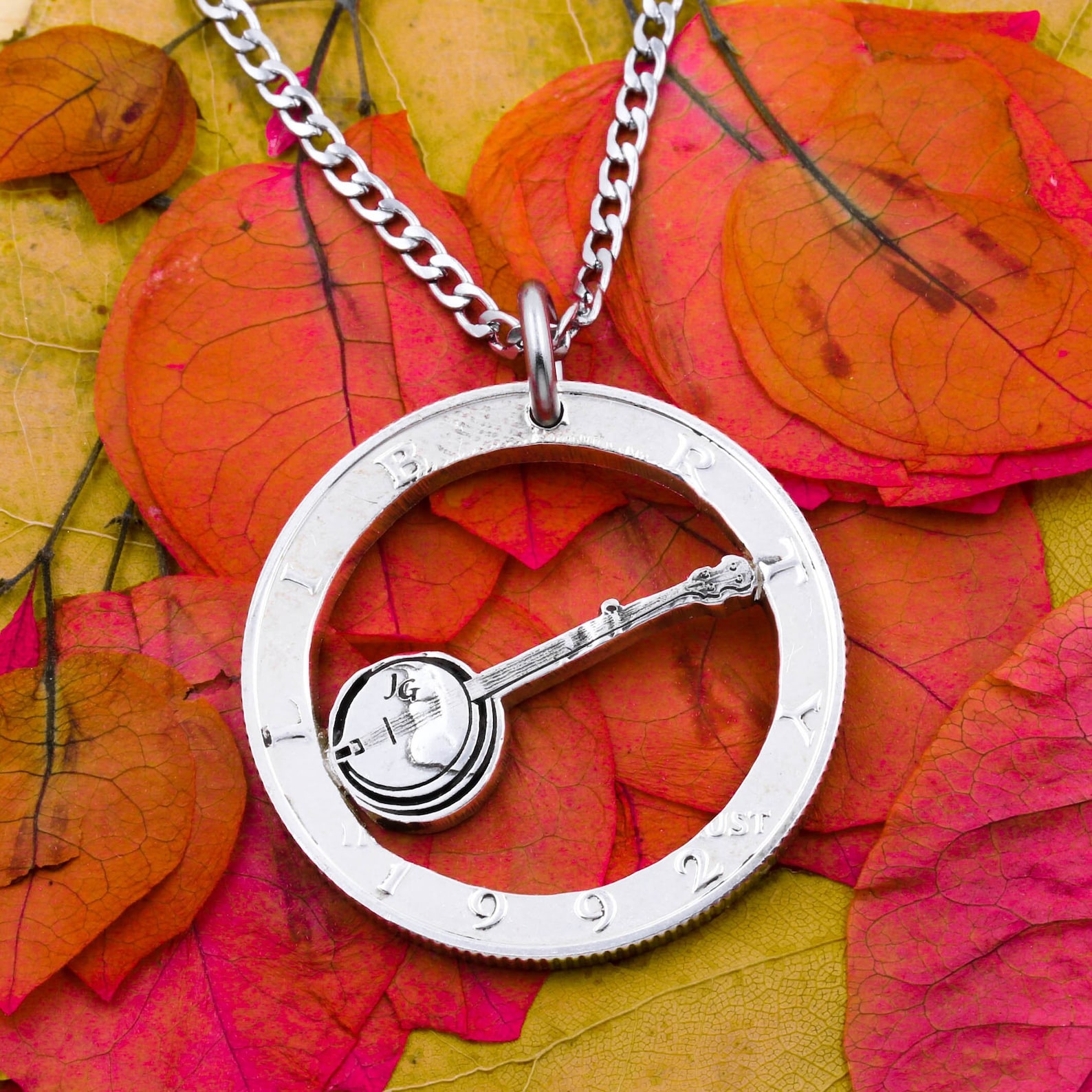 Wood Engraved Banjo Patent Print, Classic Gray Stain Finish, Patent Print, Patent Poster
Here is a tasteful gift for the Holidays or a birthday. Banjo patent etched into birch wood.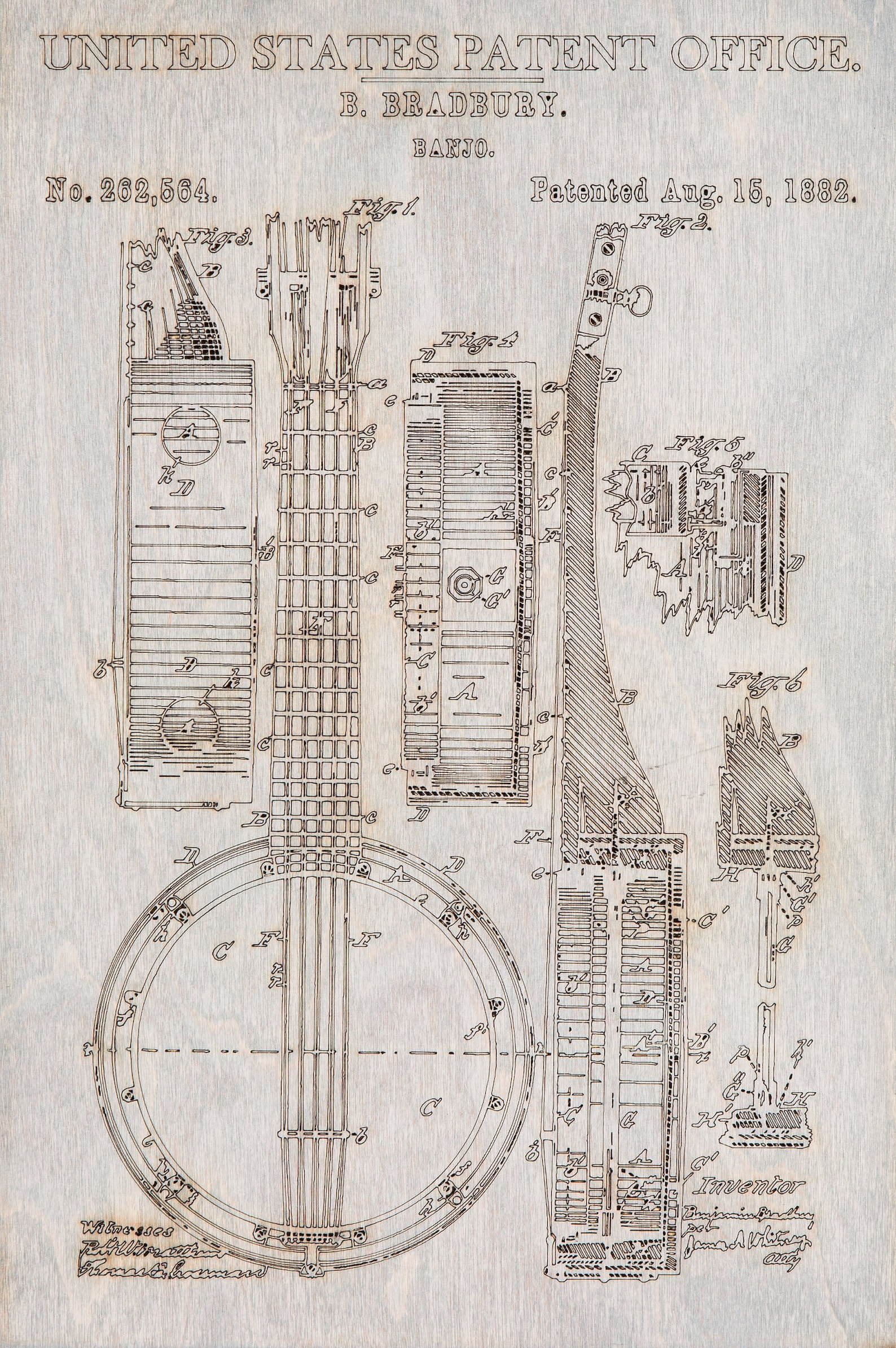 Banjo Playing Opossum Hand-Painted Wood Figurine
A made to order Possum playing the banjo.  Now, which one of your friends can say they have one of these?  Dimensions are 3 inches wide by 3.5 inches tall.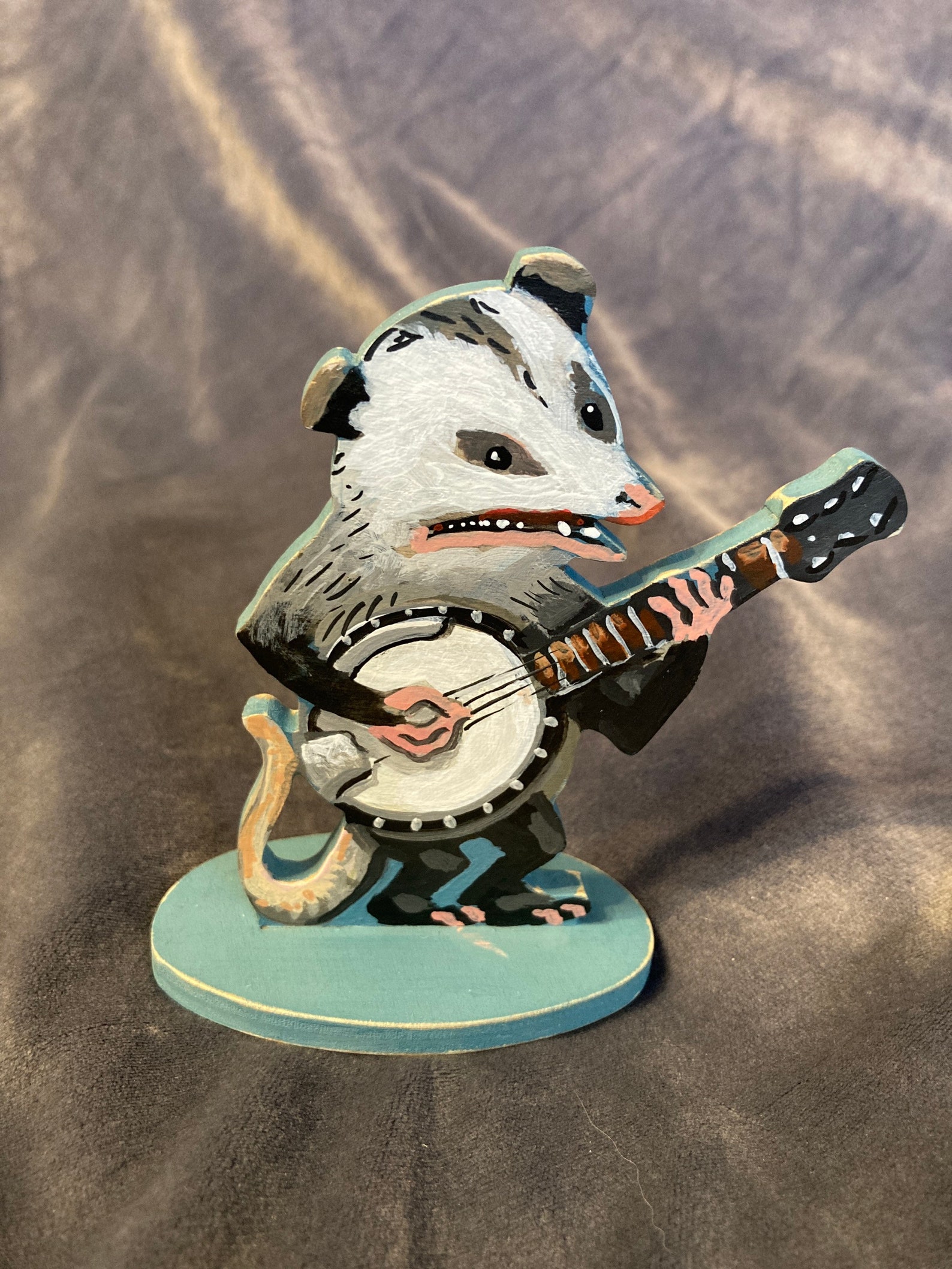 Closing Thoughts
Well, there you have it.  No excuses on why you can't get your banjo player the best gift in the world now.  If all else fails, treat yourself to a banjo gift.
Please note: I do earn a commission from anything purchased via Etsy or Amazon from links on this website.  I'm an affiliate through Etsy, Awin, and Amazon.
Consider signing up for my Banjo Journey Newsletter by clicking on the photo.  I'll let you know when I update the website with new articles or post new banjo picking videos.